The West End Meetup was moved  into a new room instead of the palatial City Council Chambers at Etobicoke Civic Centre. Unfortunately, your organizer was so busy figuring out how to work the electronics in the Main Lounge, he neglected to post a notice that the meeting had been moved to the front of the building. No word yet where the September Meetup will be posted.
More Time For Meeting One Another
At the last meetup on Creating a Landing Page  Live we were so pressed for time that the usual round the room "meet and greet" was omitted. Not this meetup where we found that the number of new members and new to WordPress exceeded our " 5 WP Pros" by 3 to 1. So we will be incorporating more newbie friendly explanations and topic choices. And this Meetup reflected that decision.
Website Grading
The  first part of Website Grading is to know how your own website is performing. To that end we chose to feature the WPStatistics plugin: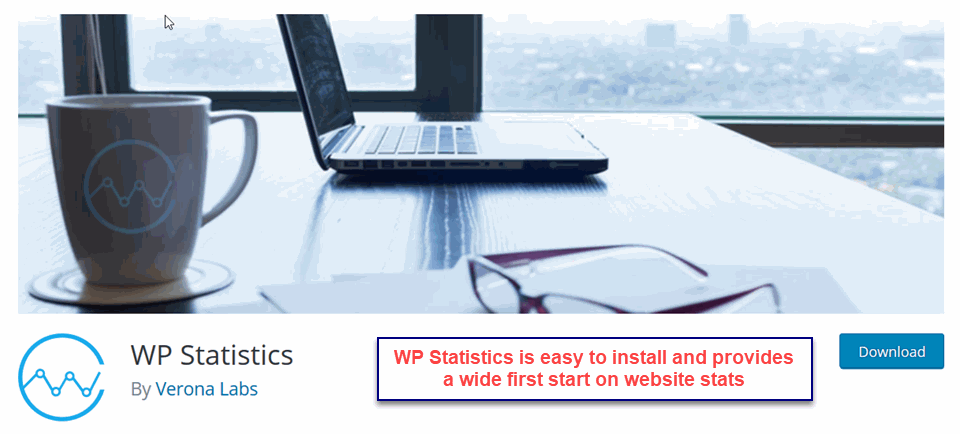 The advantage of WPStatistics is that is easy to install, is data privacy compliant and provides a wide range of website statistics. Let me emphasize the easy to install – too many of the small business websites that I get called to help improve their web presence and usage have no stats on how the website is being used, which pages/posts are popular, and where their traffic is coming from. And the most often cited reasons for no website data – no time to install or too complex a decision among all the Google Analytics variants
WPStatistics eliminates the easy to install barrier and brings a rich set of base statistics. These are easy to understand data and  charts which are  immediately helpful in understanding how your website is performing. As users graduate to offering online services like shopping, rentals, or event promotions they can step up to the very many Google Analytics-based Stats plugins. But if you have significant European traffic, be sure to get a GDPR privacy compliant plugin.
An alternative to WPStatistics mentioned at the meetup is Slimstats. It is not as easy to install as WPStatistics but has comparable range of data:


Slimstats also has more control over charting options. Also like WPStatistics, Slimstats is GDPR privacy compliant. So now  with these easy to use options, website owners have no excuse for not tracking their WordPress usage data. By the way click on the images above to get more details on each of the plugins.
.
WebSite Grader Tool
Like our choice of  a middle of the road WP Stats plugin, we recommended WebSite.Grader.com as a free and  easy to use online website grading tool: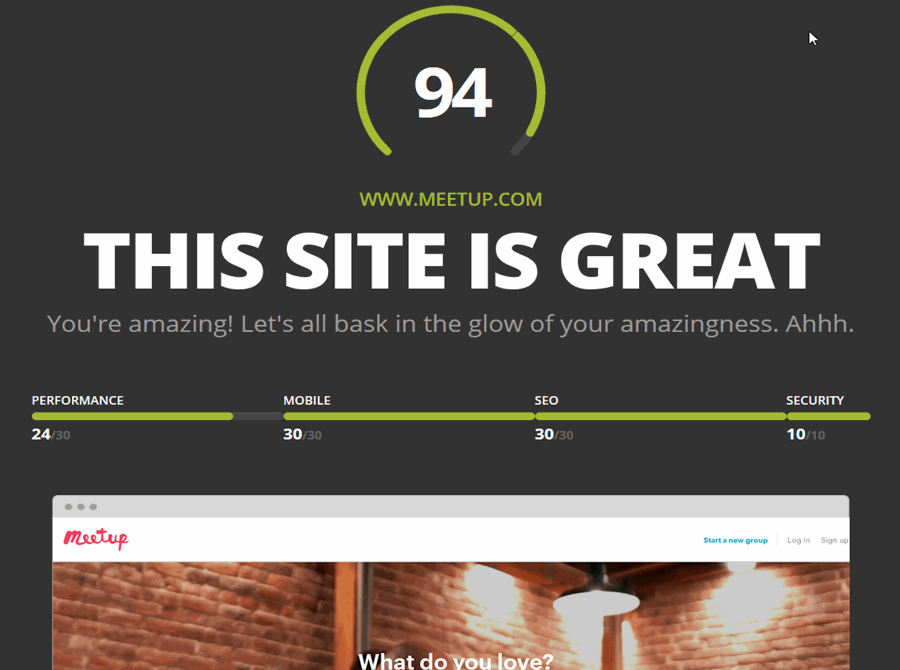 Now most WordPress pros know that there are a ton of free and premium online Web Performance measurement tools. Many are highly specialized in SEO, Speed, or Usage data but a few are generalized and provide a glimpse of the overall performance of a website. That is one of the reasons that Website.Grader.com was chosen.  It provides a quick performance profile for Speed, Performance, SEO Readiness, and Security.
The second reason is that Website Grader provides 3-4 readings for each performance rating. And the for each of those ratings WebSite.Grader also offers detailed hints on how to correct/fix any shortcomings. But this is also the source of a WebSite.Grader flaw. For the important web security factor WebSite.Grader r one factor, the presence of SLL support. This is a serious omission because it would be easy for Website.Grader to measure such important factors as presence of Firewall protection, Website Uptime data, and reported Hacking Breaches.
But despite the Security weakness, this user finds WebSite.Grader to be such a valuable overview of how well a website is currently operating I use it all the time to get a feel for how much work is required on a website before any design improvements are added. I now have a list of likely plugins or fixes needed for each website shortcoming.
Summary
There are lots of tools for tracking websites and West End Meetup attendees will get a list of some of the tools mentioned during the presentation. As well there was a robust post meeting discussion and some of the revelations there will also be going out to attendees.