All of the videos for the online sessions are now in WordPress Toronto | YouTube.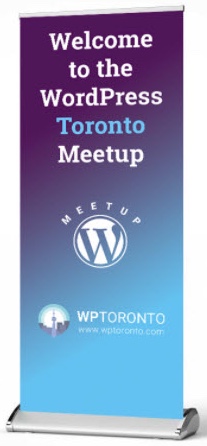 Ce billet récapitule les échanges et les conseils de Let's Fix Your WordPress Site, 2021-04-20 | WPTO Meetup. This was our 13th online session using Zoom.
These notes are in 2 parts. The first are a list of URLs cited in our discussions followed by notes prepared after the session. The notes cover the highlights of the discussion and make the video more useful. The second part of this post is the chat transcript with light editing of the URLs where necessary.
Les demandes d'aide ont été faites dans les commentaires de la page de l'événement et dans le chat de Zoom, les messages sont inclus dans la première partie des notes et discuté plus ou moins dans l'ordre chronologique.
The session started at 6:30 PM, ended at 8:45 PM.
La prochaine session est Let's Fix Your WordPress Site, 2021-05-18 | Meetup.

À propos de nos sponsors
This WordPress Toronto Meetup sub-group is sponsored by Weglot and the Canadian Management Consortium.
Weglot is the fastest and most flexible way to translate your website. Check out a courte démo.
Try Weglot out for yourself and then get 15% off as a WordPress Toronto membre.
Notes de session
The sites that come up in our discussions included the following:
There were 2 long discussions that made up most of the session.
One was a WP site admin with some experience who was tasked to build a new WP site for her employer. Like many, she was confused by there being WordPress.org and WordPress.com. We explained that from her description of her requirements, the hosting provided by WordPress.com wasn't the right direction. (There are many posts and support pages on self-hosting; try WordPress self-hosted | Google Search.)
The self-hosting recommendation brought the follow-up question, which host. We described the different levels of services hosts provide and we recommended several excellent managed services hosts the higher price of which was warranted by the fact that it was her employer's existing business: IONOS, Kinsta, MDDHosting, SiteGround, WP Engine (alpha ordered).
Having started work on WordPress.com, should she migrate the content to a new self-hosted site? More discussion ensued about the options and techniques involved in moving sites from one host to another and from one self-hosted WP installation to another. The bottom line in her case? There's not enough content on the WordPress.com site to be worth the aggravation in copying it so abandon it.
She had already paid for a WordPress.com business account and was delighted to report before the session ended that she has requested and received a refund. In addition, she connected with someone recommended if she needed help in any migration of site or site content.
The second long discussion was how to add to an existing site more ecommerce capabilities. Specifically, how can information be collected from people ordering from the site and then a price calculated based on what had been selected.
As is often the case in such situations, formulating the requirement and using the relevant ecommerce terms moved a confusing and uncertain discussion onto a reasonably clear path. We decided that this was a product configuration question and quickly found a WooCommerce support page that was both an overview of the process and a tutorial on setting one up. The option to set up a Shopify store was considered and rejected because the new capabilities were to also showcase the site owner's WP chops.
We ended the evening addressing the mixed content question regarding a site that has SSL but unable to work out why she was getting display warnings with the red/yellow triangle on the padlock icon in URL/address bar (called a Mixed Content Error Message).
We explained that she had to find the content that was loading over HTTP or mixed with HTTP & HTTPS and change it to HTTPS only. In other words, mixed content errors occur when a webpage downloads its initial HTML content securely over HTTPS, but then loads the follow-up content (such as images, videos, stylesheets, scripts) over insecure HTTP.
The key term is "mixed content" and, with it, she can now find the vast trove of helpful posts and tutorials on fixing her site (try "mixed content" – Google Search).
The suggestion was made to contact her host — that good hosts can be helpful with site problems. That wouldn't be good advice in this case because the type of problem to be solved.
La transcription du chat
Ces sont les messages de chat publics envoyés pendant la session.
00:24:51 WordPress Toronto Organizer: kinsta
00:24:52 WordPress Toronto Organizer: wpengine
00:24:54 WordPress Toronto Organizer: siteground
00:24:56 WordPress Toronto Organizer: whc.ca
00:25:01 WordPress Toronto Organizer: ionos
00:25:26 Mark P. Chmielewski: InMotion, GreenGeeks
00:26:24 WordPress Toronto Organizer: mdd hosting
00:29:38 WordPress Toronto Organizer: cascadevalleydesigns.com
00:35:01 Sandy Feldman: what's the URL of the site we're looking at now?
00:38:22 WordPress Toronto Organizer: http://k2kpay.ca/
00:38:27 Sandy Feldman: thanks
00:43:18 Tracy Saloojee: This is why I love Elementor : )
00:48:35 Mark P. Chmielewski: https://letsencrypt.org/
00:49:36 Tracy Saloojee: WordPress.com has a 30 day money back guarantee. Woo hoo!!!
00:53:28 WordPress Toronto Organizer: https://letsencrypt.org/docs/
00:56:20 Drew: cant unmute
01:04:54 David Gilbert – VO from TO: I've added a checkout system for 3 items on my site using Woocommerce.
01:05:46 Sandy Feldman: we talking about https://www.artisancakes.ca/
01:09:10 Tracy Saloojee: I have used attributes in Woo Commerce but I don't think it supports more than just simple attributes.
01:12:10 jwpalfa: we use the woo add-on called product add-ons which allows lots of additional attributes for each product
01:14:30 WordPress Toronto Organizer: https://woocommerce.com/products/product-add-ons/?quid=44f1a4c11fe900125bafbf9f6dad0709
01:19:52 Sandy Feldman: https://themehigh.medium.com/woocommerce-multi-step-checkout-multi-step-checkout-25450f5b259c
01:19:59 Sandy Feldman: that anything?
01:24:55 Robin Macrae: https://docs.woocommerce.com/document/composite-products/composite-products-use-case-configurable-product/#:~:text=The%20most%20straightforward%20way%20to,share%20the%20same%20configurable%20attributes.
01:25:59 Tracy Saloojee: That I can help you with
01:26:55 WordPress Toronto Organizer: https://docs.woocommerce.com/document/composite-products/composite-products-use-case-configurable-product
01:36:47 David Gilbert – VO from TO: Her "brand" embodies the business model she runs…
01:37:05 Mark P. Chmielewski: Hi Folks. Another great MeetUp for me. Thank you. See you next time!. Take Care, Stay Healthy, Be Safe!
01:49:51 David Gilbert – VO from TO: Gotta run. Nice to see you guys again! Cheers!
02:02:35 WordPress Toronto Organizer: https://cascadevalleydesigns.com/
02:08:45 Tracy Saloojee: Thank you so much for all your help. See you next month.
02:09:46 Lori: Great session. Looking forward to next one. Thanks and stay well.
02:14:26 Jacques Surveyer: Excellent session