All of the videos for the online sessions are now in WordPress Toronto | YouTube.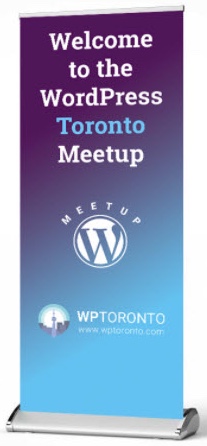 Chat Transcript

00:06:07 WordPress Toronto Organizer: weglot – https://youtu.be/P3XZwyezkSI
00:08:15 MikeNoder: Did the error show up after the recent WP update?
00:08:45 WordPress Toronto Organizer: This is a JetPack bug: https://github.com/Automattic/jetpack/issues/18616
There's no fix yet, but you can deactivate the JetPack Widget Visibility module as a workaround until Automattic fixes this.
00:09:48 Cindy Gomez: I'd like to ask a question what is the best subscriber plug-in. I currently have Easy Sign Up which shows at the bottom on the screen but I'd love either place it somewhere else or add a pop up in different locations. Any advice?
00:10:32 Sandy Feldman: Cindy, what's the site URL?
00:12:48 Bob Delaney: Integrate the site with Mailchimp. Neat plug-in that works well.
00:13:16 Cindy Gomez: www.cindygomez.com
00:14:15 Bob Delaney: Search WordPress for the Mailchimp plug-in. This way, you don't have to re-invent the wheel. For an example, see a site I manage: https://praisecathedral.ca
00:14:32 MikeNoder: Is it a paid subscription or something like a free email sign up?
00:15:04 Bob Delaney: It's free.
00:18:29 WordPress Toronto Organizer: https://wordpress.org/plugins/mailchimp-for-wp/
00:19:14 WordPress Toronto Organizer: https://wordpress.org/plugins/popup-maker/
00:19:17 Dan Stramer: https://www.poptin.com/
00:21:00 Boris: the problem with popups is that (depending on setup) is it pops once on that page, then disappears. Would need a button to activate it. Or have a larger area in footer to enter name & email
00:27:24 Bob Delaney: I have used Mailchimp to do everything that Fernne has been describing, and the free version at that!
00:28:00 Bob Delaney: How much do you mean by "a little pricey?"
00:28:58 Bob Delaney: A 'landing page' can also be any page on your web site as well.
00:31:57 Garry: 1 call to action only is the best
00:32:50 Garry: maybe 2 call to action 1 can be a form and the other can be call now depending upon your need
00:33:39 Bob Delaney: Basically, a call to action is a single step to take, and the simpler the process the better. Collect the info you need to establish whatever relationship you are seeking, and build on the user profile from that. In other words, ask the minimum information you need in step one.
00:36:47 Sherine Clarke: Have a great evening everyone!
00:38:18 MikeNoder: https://byota.ca/
00:39:48 MikeNoder: I get a bunch of warnings on the shop page
00:40:01 Bob Delaney: Apologies for not joining by voice. There is a bit of distracting ambient noise where I am on this occasion.
00:44:00 MikeNoder: The site loads for me with Firefox, but there are lots of errors
00:44:34 Ravisha: The contrast of the footer is not accessible.
00:46:11 MikeNoder: Agreed the footer color contrast is virtually unreadable
00:47:06 Bob Delaney: See you next time.
00:47:44 eni: Hello, I'm new here and would like to know if anyone could help me with my site
00:49:05 Ravisha: This is my first meet up of this sort – an amazing group support system! I hope every has a great evening ahead. See you all again next month hopefully! 🙂
00:49:51 eni: enikokallay.com
00:50:54 Sandy Feldman: those are some beautiful rings!
00:51:05 Boris: I have a design question. I need your and other's opinions..
01:05:25 F. R.: SEO – Any recommendation about a good company -can I do SEO on my own?
01:13:40 Sandy Feldman: https://tinypng.com/
01:13:51 Sandy Feldman: there's a wordpress plugin too
01:22:36 Garry: https://www.templatemonster.com/wordpress-elementor-themes/?aff=TM&gclid=Cj0KCQjwrsGCBhD1ARIsALILBYokv8GSEb4z5-fHraEuDxAHFuEKIaI2S-tMKpXfX5KM8BjrhNRlk_waAvGMEALw_wcB
01:24:24 Garry: can you please check my site https://expressionsdental.ca/
01:25:05 Garry: Ill share the secret of the speed on my and you will love it
01:27:03 F. R.: can you check my website www.legalizationdocument.ca tks
01:27:12 WordPress Toronto Organizer: https://generatepress.com/
01:27:29 Garry: I am getting 100% on gtmetrix
01:27:34 WordPress Toronto Organizer: https://developers.google.com/speed/pagespeed/insights/
01:27:42 Garry: https://expressionsdental.ca/
01:28:09 Boris: I am getting an error on GTMETRIX
01:30:35 WordPress Toronto Organizer: https://wordpress.org/plugins/nitropack/
01:30:54 Garry: nitropack.io
01:35:43 Dan Stramer: Use nitro pack with a grain of salt 🙂
01:35:44 Dan Stramer: https://wpjohnny.com/nitropack-cloud-caching-and-cdn-service-review/
01:36:32 WordPress Toronto Organizer: https://wordpress.org/plugins/litespeed-cache/
01:37:38 Garry: I have a dedicated host and they have cloudfare and they are expensive as they ask for $120 per month
01:37:57 Garry: right now my traffic is less than 5000
01:38:56 Garry: I am going to look into https://www.mddhosting.com/ as well
01:40:47 Kevin: Hi Everyone! Fantastic advice. I'm Kevin, I just had a question about my plug-in not working effectively on the front-end of the website. Any assistance on this is appreciated
01:48:11 Olivic Sojo: Try actions
01:53:49 Boris: It was fun. See everybody at next meeting
Cheers!
02:04:57 WordPress Toronto Organizer: SSL certificates can be available for free from your host
02:06:30 Kevin: Thank you very much, this is appreciated!
02:14:19 Olivic Sojo: Thank you guys!
02:14:20 WordPress Toronto Organizer: wptoronto.com
02:14:45 Olivic Sojo: Where are you posting the video?
02:14:57 WordPress Toronto Organizer: wptoronto.com is the content of the video
02:15:04 Kevin: Interesting and Thanks for your advice!
02:15:19 WordPress Toronto Organizer: meetup.com/wptoronto
02:15:59 WordPress Toronto Organizer: https://wordpress.org/plugins/nitropack/
Informazioni sui nostri sponsor
This WordPress Toronto Meetup sub-group is sponsored by Weglot and the Canadian Management Consortium.
Weglot is the fastest and most flexible way to translate your website. Check out a breve dimostrazione.
Try Weglot out for yourself and then get 15% off as a WordPress Toronto membro.