This post is a recap of the WordPress Toronto – Let's Fix Your WordPress Site | Meetup event yesterday.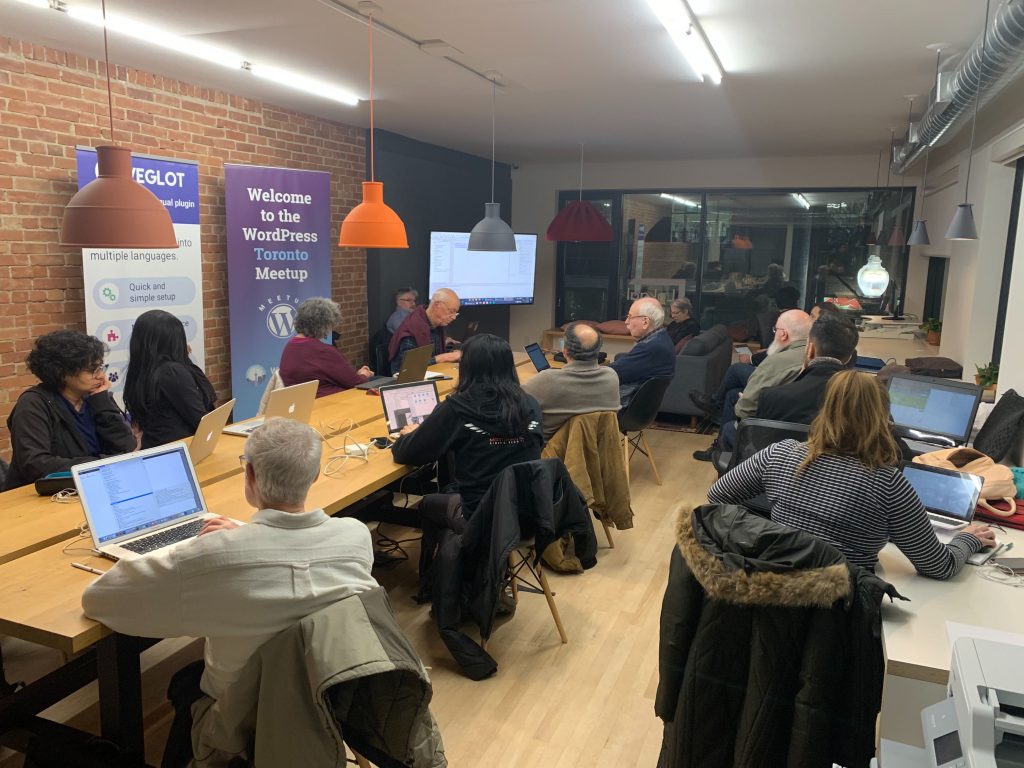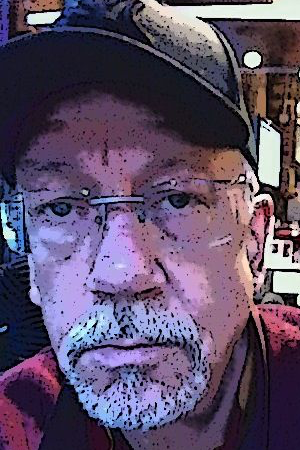 Comments
Notes from the comments posted to the event page describing the problem or issue to be resolved.
Doris Lovadina-Lee, https://www.blog.dorislovadinalee.com/shop/. Her online shop isn't not visible sometimes. Mobile version font size too large.
Fazie, https://oriondental.ca/. Site isn't being indexed.
Joan Mlynarczyk, https://myphysiotherapist.ca/. Problem with brand. logo and the color of the green footer are messed up.
Nicole Hart, what are the best plugins for your site, the basic plugins everyone should have.
Sandy Feldman, my WordPress and Twitter embeds aren't working. https://trying2020.wordpress.com/.
Adding a video to the footer, https://trying2020.wordpress.com/why__trashed/adding-video-to-the-footer/ and wants to modify the HTML on the default form so it includes fieldsets. Dan Stramer, try https://rianrietveld.com/2014/03/how-to-set-up-an-accessible-form-using-contact-form-7-in-wordpress/.
Fred Karkukelly, dashboard menu does not remain open anymore.
Jim Courtney, https://www.dropbox.com/sh/empgva961q7vgwr/AAAmFPiuvRDfkA5yyxFMAhpWa. Question re YouTube embedded onto WP site. We get this message.
A short presentation about WordPress plugins was presented by Dan Stramer:
WordPress plugin presentation
Annotated session notes
Play the audio for the session in a new tab.
The timecodes indicate where on the audio recording a given discussion may be found.
0:09 Start at 18:35. Standard intro from Alex. Sponsors are Canadian Management Consortium (space rental) and Weglot (pizza).
1:06 Roll call.
5:18 First principle, less is better.
5:57 He uses 5 categories for his plugins:
6:07 1 Content management
6:17 2 Design
6:32 3 SEO
7:10 4 Utility
7:24 5 Security
8:20 Use only one plugin for a given feature or capability.
8:41 The SEO category is one in which only one is necessary and useful.
9:41 Question on GoDaddy's $120/yr security upgrade.
10:23 Securi is owned by GoDaddy.
10:42 A good hosting company adds to the security of a site.
11:21 Use the information on a plugin's page in Plugins | WordPress.org to evaluate a plugin before using one. Consider the following:
11:35 active installations
11:45 ratings
11:48 issues resolved in last 2 months (on the support page).
13:44 [For recommendations on plugins, search for posts with essential plugin lists.]
15:37 Alex's tour of his site's plugin panel running on GoDaddy managed services 10-pack service tier.
20:14 Discussion of pros and cons of GoDaddy as a host. For its top tier, it has acquired ManageWP.
22:40 For backups, use the host's service and then chose a backup plugin once you're sure the host backup is working. [To ensure a backup procedure is working, the best practice is to do a site restore.]
24:04 Doris and her online shop's visibility (a post or page doesn't load).
26:31 Alex: turn on the WP debug mode using the WP-config.php file. Log in with FTP and go to the WP install home directory.
26:59 When Alex opened his WP-config file, he found and removed a script which he investigated and concluded was malware.
26:59 Online PHP Javascript Script Decoder | Quttera de-obfuscates a malware script and tells you what the script is trying to do.
32:21 Find WP_DEBUG in the WP-config file and change "false" to "true". The result of that change is that your site reports errors as they occur. These reports can be seen by any user of the site at that point in time.
35:35 In Doris's case, this would identify what may be going wrong so that you can then research.
36:40 Has Doris checked that her site, theme and plugin's are all up to date?
37:00 Sandy recommended keeping a log of problems and what you've tried to do. [It's almost impossible to diagnose without that kind of detail. Intermittent errors are the most difficult to debug.]
38:17 Error Log Monitor | WordPress.org is a log monitor plugin. Use this instead of WP_DEBUG.
41:26 [Debug Bar | WordPress.org plugin is another one to consider.]
43:26 Simplenote is a free app from Automattic and useful for documenting problems and issues in your site.
47:19 Dan notes that the mobile version of Doris's site is the result of Doris using a component of the Jetpack plugin, the Jetpack Mobile theme rather than relying on the Astra theme's responsive design (i.e., the plugin overrides the theme's CSS). That component of the plugin is going to be retired next month.
49:17 Alex's opinion on Jetpack is that it isn't a good plugin to use. Each of the several dozen discrete things that it provides is available in other plugins.
59:01 New problem, migrating to a new theme. Build a new site from scratch or try to change the theme using a copy of the site? Some of the pros and cons.
62:36 Christina recommended the Divi theme for a WooCommerce site.
68:38 A deactivated plugin doesn't add any overhead to a site but is a significant potential security risk because you're less likely to keep it up to date.
69:30 Sandy and the issue of her Twitter embeds. It seems to be Chrome browser specific [i.e., a Chrome bug].
81:46 Deleted Akismet anti-spam plugin and its there again the next day. [Is it a WP core file and therefore protected?] GoDaddy is her host. Does she have an API key and use it? Did she disconnect her account before deleting the plugin?
88:55 Alex: you can't delete a plugin folder using FTP.
91:10 Manju question: A.C.E. Technology & Management Consultants, Astra theme, dev site. Contact page doesn't work. Permalinks aren't being used. The contact page uses a Permalink. Change the site's Permalinks setting to use one of the provided choices. Problem solved.
102:20 End at 20:20.