All of the videos for the online sessions are now in WordPress Toronto | YouTube.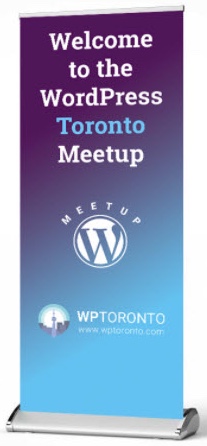 Dieser Beitrag rekapituliert den Austausch und die Tipps von Let's Fix Your WordPress Site, 2021-09-21 | Meetup. This was our 17th online session using vergrößern.
This session recap post consists of the video recording and the chat transcript. There aren't any of the usual session notes.
Die Bitten um Hilfe wurden in den Kommentaren der Veranstaltungsseite und in Zoom's Chat sind Nachrichten im ersten Teil der Notizen enthalten und mehr oder weniger in chronologischer Reihenfolge diskutiert.
This session is the first of two site clinic sessions moderated by Richard Szpin instead of Alex Sirota.
The session started at 6:30 PM and ended at 8:30 PM.
Die nächste Sitzung ist Let's Fix Your WordPress Site, 2021-10-19 | Meetup.

Über unsere Sponsoren
This WordPress Toronto Meetup sub-group is sponsored by Weglot and the Canadian Management Consortium.
Weglot is the fastest and most flexible way to translate your website. Check out a kurze Demo.
Try Weglot out for yourself and then get 15% off as a WordPress Toronto Mitglied.
Anmerkungen zur Sitzung
There aren't any notes for this session.
Das Chat-Protokoll
Diese sind die öffentlichen Chat-Nachrichten, die während der Sitzung gesendet werden.
18:37:15 From WordPress Toronto Organizer: Ok gang I'm going to leave for now and join later
18:37:38 From Ramesh Kumar: I have two issues to discuss here
18:37:41 From Eagle: Someone is talking in background
18:39:45 From Ramesh Kumar: 1. I wanted to setup an email client system such as roundcube or something like that. If it is not possible then is there any other possible way to setup three or four different email so in a client portal. Agent can use their email such as info & donotreply to send email or reply to users.
18:42:49 From Ramesh Kumar: Can I have your website address kane?
18:43:12 From Ramesh Kumar: i Can take a look at the website from frontend to check it.
18:52:08 From Jason Durocher: If you are using Gravity forms there is a Mailgun add-on that allows you to connect you to Mailgun without having to install an SMTP plugin
18:52:44 From Jason Durocher: Maybe Formidable Forms has something similar?
18:59:03 From Claudio Oriani:

WP Email Users

This one, correct?
18:59:41 From Ramesh Kumar: Yes
19:00:10 From Claudio Oriani: This is the support tab… I guess that you already went here, Ramesh? https://wordpress.org/support/plugin/wp-email-users/
19:04:54 From Xiomara X: She wants the word Stir but not where it's Change size instead
19:17:24 From Rebecca: So sorry, I've run out of time for today. I'll save my question about WP workflow for the next session. Thanks, and have a great evening!
19:22:20 From Xiomara X: Top can be h1 and bottom line can be h2 etc You can have 2 font sizes
19:29:25 From Claudio Oriani: The text container has the following css style "row single-top-padding single-bottom-padding single-h-padding row-child limit-width". Fernne: you have to remove "limit-width" parameter from the container and it will work.
19:42:40 From Xiomara X: Right the first line doesn't have inine wihite
19:42:44 From Xiomara X: inline*
19:52:44 From Xiomara X: top is paragraph not h2
19:53:43 From Xiomara X: highlight text
19:55:01 From Xiomara X: The first line she didn't highlight the text
19:55:41 From Xiomara X: She needs to highlight the text of the first line to see what type of heading it has
19:58:59 From Xiomara X: Wait check the upper one's size
19:59:14 From Xiomara X: She didn't highlight the text in the upper box
20:00:14 From Xiomara X: No
20:00:27 From Xiomara X: Paragraph wasn't used in the first line
20:01:06 From Dale Campbell: Hope you solve the problem – but I have to leave – have a meeting with client. Good luck – take care.
20:01:45 From Xiomara X: The upper text isn't in paragraph
20:03:49 From Xiomara X: Goodnight
20:20:42 From Claudio Oriani: I have to leave for tonight. Bye everyone
20:27:20 From Phil White: [phone number and email address removed]