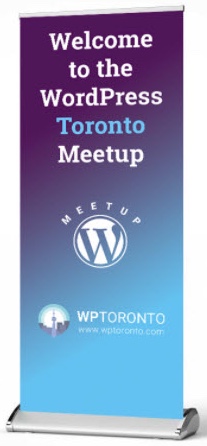 This post recaps the exchanges and tips from the Let's Fix Your WordPress Site 2020-07-21 | WPTO Meetup. This was our fifth online session using Zoom.
These notes are in 2 parts. The first are notes taken during the session and then cleaned up and supplemented. They cover most of the discussion and make the video more useful. The second part of this post is the chat transcript with light editing of the URLs where necessary.
The requests for help were made in the event page's comments and in Zoom's chat messages and discussed more or less in chronological order.
The session started at 6:30 and ended at 8:00 following which, Alex made an informal presentation of sponsor Weglot's language translation service.
The next session is Let's Fix Your WordPress Site 2020-08-18 | WPTO Meetup.
A word about our sponsor Weglot
The WordPress Toronto Meetup groups is sponsored by Weglot and the Canadian Management Consortium.
Below is a short video describing Weglot, the fastest and most flexible ways to translate your website. And here's a short demo.
Want to try Weglot? 15% off just for WordPress Toronto members.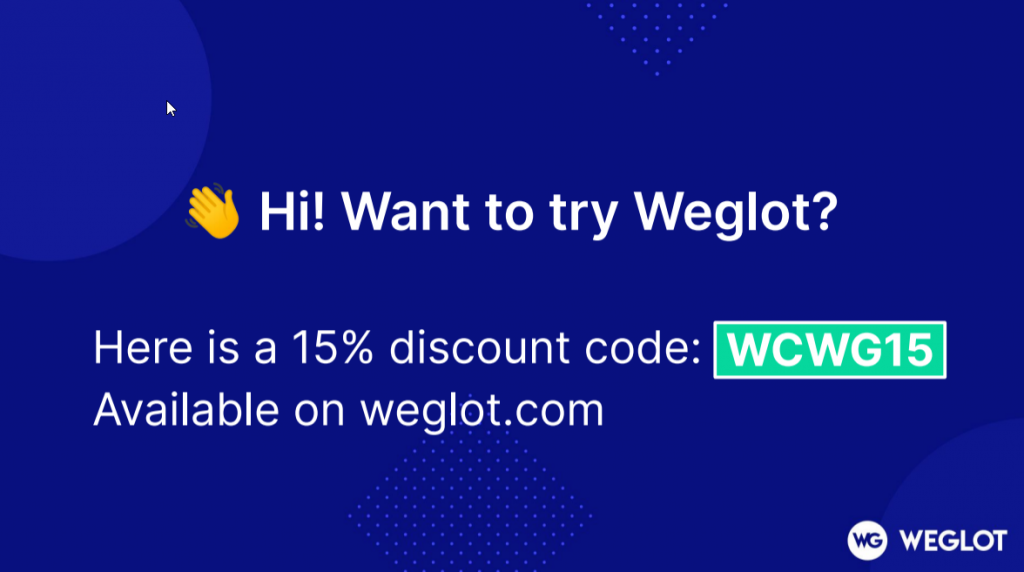 Session notes
In today's session, we covered a wide ranging array of topics including:
Yolanda Douglas
Starting setting up website for myself about a month. Have never charged clients through a website before and am trying to set-up WooCommerce right now. Goal: To be able to accept payment via WooCommerce (Paypal, Interac transfers & credit).
Problem: WooCommerce shop page is not formatted correctly. No Top Bar, Header has minimal controls etc. Tried using Elementor instead to format this page and getting an error message (attached above).
Troubleshooting: Page can be viewed in Safe Mode, deactivated all plugins. Currently trying to find the problem via trial and error and Google.
Yolanda: My site is Yolanda Douglas Business Coaching.
Yolanda: Starting setting up website for myself about a month. Have never charged clients through a website before and am trying to set-up WooCommerce right now.
Yolanda: Goal: To be able to accept payment via WooCommerce (Paypal, Interac transfers & credit)
Replies: You can go directly to the cart if you change the WooCommerce settings to set that as the transaction flow. In that way, you can go from clicking to subscribe and then go directly to the checkout page where all of the other required information is provided. Some ecommerce transactions have a multiple steps checking out process: account, shipping, credit card and so on. Go to the Shop Pages tab and the Add to cart behavior checkbox setting. However, it still doesn't go to the last step in the checkout process.
A checkout page refers to any website pages shown to a customer during the step-by-step checkout process. S: Checkout Page: What Are They and Tips to Optimize Them | Oberlo Wiki.
It is always possible to custom program WooCommerce. Is it worth the cost, complexity and time?
Google search: WooCommerce direct checkout. Direct Checkout for WooCommerce | WP.org (40k).
There's a lot of WooCommerce documentation for one of the most complex WordPress plugins. That documentation defines the standard pages and will clarify the differences between product, cart and checkout pages.
My apologies as I may have attributed the analysis and recommendations to Yolanda instead of Bea and vice versa. If in doubt and the point is important, then check the video.
Bea
I'm building my site but having problems with payment method. I need help removing "Debit or Credit". I just want to accept Paypal for now. Can you help with this please?
Alex showed his site's WooCommerce Paypal payment methods settings page.
You have to leave Paypal the debit and credit card options which the customer uses to fund his Paypal. If you don't have a Paypal account, then you need the debit and credit to fund it. This is not the same as paying with a debit or credit card.
Question on Alex's site and how payment methods can be configured.
She doesn't want to accept credit cards and add SSL because of the latter's cost. She wasn't aware that Let's Encrypt certificates are free and hosting providers offering cPanel enable SSL to be easily installed. (However, adding SSL is a lot more than just using a secure connection provided by SSL. There are many resources available.)
BTW, payment processors require SSL; see Secure payments: How to safely take payments online | GoCardless and Checklist for PCI DSS compliance requirements | GoCardless. Is SSL required for payment processors? | Google Search.
Alex recommends not using WooCommerce because of its cost and complexity. Use a form builder instead (e.g., Ninja Forms Contact Form | WP.org or Gravity Forms). (Forms plugins typically include credit card processing modules/components for payment processing.)
The menubar on the cart page isn't displaying because its text is white. She needs to use her theme single page template for the WooCommerce pages to which you add the WooCommerce shortcode. Again, read the WooCommerce documentation.
Fazel Mayar
Hello my dating blog is GXDLABS | Dating Lab and I'm absolutely lost on how to do internal links and on page SEO, permalinks etc.
I've fixed meta descriptions characters counts, I've done some keyword density and other stuff too. I just don't think I will be able to optimize it properly alone.
The group responded by noting that, for someone starting from scratch, begin with a plugin such as Yoast SEO | WP.org. Try an online course like those available through Lynda.com (you can access the courseware for free through your local library).
19:30.
Anique
Tried many themes and decided to go with TwentyTwenty and now she's getting the PHP update required message. Bea has the same problem.
The host is Bluehost. (See How To Change Your PHP Version – PHP Config Guide | Bluehost.)
The drill is to check plugins for compatibility with the current version of PHP using a plugin like PHP Compatibility Checker | WP.org and then change the PHP version in cPanel. Check Tools > Site Health to determine the PHP version running.
The change isn't being accepted on her site's cPanel. The problem identified is that she hadn't applied the change with the Apply button. When she did, Tools > Site Health reported the changed version. (This is a gotcha resulting from a poorly designed UI.)
She said her site was slow and asked what she could do about it. Alex didn't think the site was slow. She can search for site performance checker | Google Search or site optimization | Google Search. There are lots of posts on this topic.
(90% of all web hosting companies uses cPanel. In Bluehost, the link leading to cPanel is actually the one labeled Advanced. Initially, I didn't recognize her cPanel as cPanel. This is because you can change the style of your cPanel. Find the "Preferences" section (usually near the bottom) and click on Change Style. S: Beginner's cPanel Tutorial/Guide (2020) | hostingfacts.com.)
Arzu
She selling courses and is looking for a plugin for memberships and courseware. What are the choices if you want to use WooCommerce?
What are you trying to accomplish? Sell yoga and Vedic philosophy courseware.
Recommendation: Sensei LMS | WooCommerce, a WooCommerce plugin.
Alireza
I have obtained a SSL certificate. However, still when I open up my website. I got an alert in Firefox (the lock icon in the address bar has a small triangle on it) indicating that parts of this page is not secure (such as images) Any thoughts?
(Google mixed content and mixed content checker. Changing to SSL is easy. Resolving mixed content is what takes the time and effort. Briefly, mixed content is the result when HTML is loaded over a secure HTTPS connection but other resources — images, videos, stylesheets, scripts — are loaded over an insecure HTTP connection.)
Chat transcript
00:07:34 Heather A: My MeetUp handle: HA A
00:07:51 Heather A: Someone needs to mute their mic!
00:09:49 Fazal Mayar: hi guys
00:10:29 Fazal Mayar: mine is fazal mayr
00:10:32 Fazal Mayar: mayar*
00:18:59 Heather A: Woocommerce > Settings > Products tab
Checkmark 'Redirect to the cart page after successful addition' in "Add to cart behavior".
00:25:00 Heather A: https://wordpress.org/plugins/woocommerce-direct-checkout/
00:34:23 Yolanda Douglas: thanks for the link Heather.
00:42:11 Yolanda Douglas: True…we like options!
00:42:14 Yolanda Douglas: 🙂
00:42:23 Arzu O. Prema: Hello, is there an order to ask question?
00:42:36 Yolanda Douglas: It isn't for me…I
00:42:59 Paul Warner: Thanks Alex. I have to duck out early.
00:43:55 Robin Macrae: is SSL required for payment processors?
00:46:32 Bea: Thank you very much! this helps a lot.
00:56:28 Heather A: Featured image!
00:59:16 Anique M: I'd like to ask a question plz
01:02:03 Arzu O. Prema: Would you please give the link for that
01:02:33 Yolanda Douglas: @Robin…yes SSL is required…plus Google likes it
01:03:56 Bea: You can learn anything… https://www.youtube.com/user/thenewboston
01:06:50 Arzu O. Prema: I had a question please
01:07:57 Bea: PHP update
01:08:10 Bea: GoDaddy had to move me on a new platform.
01:08:34 Bea: It's bc you're on a old version
01:08:44 Alex Sirota: https://my.bluehost.com/hosting/help/447
01:09:27 Arzu O. Prema: https://helpchat.bluehost.com/
01:11:55 Fazal Mayar: do u guys reunite in real life? im from Montreal and was looking for a virtual group because of the pandemic
01:12:19 Bea: Sorry who?
01:12:31 Bea: I'm from Montreal too but who are you referring to?
01:15:46 Fazal Mayar: i also get that message
01:15:50 Fazal Mayar: for php
01:16:00 Fazal Mayar: but i ask my host to update it
01:19:00 Arzu O. Prema: Have a question if possible
01:20:13 Bea: Test speed: https://developers.google.com/speed/pagespeed/insights/
01:23:38 Arzu O. Prema: I have
01:24:06 Alex Sirota: Farzal – we will meet in person eventually once our facility downtown allows us to meet in person.
01:24:17 Anique M: Sounds great
01:24:25 Alex Sirota: in Toronto to be sure
01:25:50 Heather A: LifterLMS is highly recommended.
01:27:47 Bea: When you search the plugin, it tells you if it is compatible
01:27:48 Natalee: Hi does anyone know how to do add a plug in where when someone goes on your website they can sign up to be added to your email list. I would like to add a pop up sign-up form on my website.
01:27:55 Victoria Stasiuk: Thanks for the session. I have to leave for a little while.
01:28:08 Heather A: LifterLMS can integrate with WC: https://lifterlms.com/docs/can-you-integrate-with-woocommerce/
01:30:02 Yolanda Douglas: @Natalee check out Sumo plugin
01:30:32 Heather A: If you want a translator, then consider WPML or Polylang.
01:31:19 Natalee: @Yolanda, thank you. I will try Sumo Plugin
01:32:11 Heather A: I thoroughly enjoyed the meetup and look forward to the next one! Thank you, everyone!
01:32:35 Yolanda Douglas: thx Heather:)
01:33:09 Robin Macrae: I'm off, guys, see you next time.
01:33:44 Yolanda Douglas: Thx for your help Robin:)
01:35:46 Alireza: @Alex, would you recommend Weglot over WPML?
01:39:58 Fazal Mayar: thx alex im in mtl but add me on meetup as friends or message me guys 🙂 need your tips
01:42:24 Bea: only if you send us from bagels
01:42:59 Bea: @Fazal = send bagels
01:43:59 Yolanda Douglas: Haha…yes, heard those Montreal bagels are amazing
01:44:08 Elizabeth Reiher: I'm in Florida. I want bagels too!
01:44:51 Yolanda Douglas: @Elizabeth, bagels for sunshine during our winters! totally equal trade
01:45:13 Elizabeth Reiher: Broke my magic wand in the last hurricane. Sorry!
01:45:17 Alireza: Thanks Alex
01:45:32 Yolanda Douglas: hahaha!
01:46:33 Alireza: I have purchased a SSL certificate. However, still when I open up my website. I got an alert in firefox (the lock icon in the address bar has a small triangle on it) indicating that parts of this page is not secure (such as images)
Any thoughts?
01:46:50 Yolanda Douglas: I really like Weglot Alex…seems to be a great product!
01:48:49 fache: thank you very much Alex and the rest have a peaceful day. francis.
01:49:41 Mylynh: advicewithmy.com
01:59:17 Arzu O. Prema: Thank you for your help and have a great night.
02:04:50 Anique M: Thx for your help
02:05:11 Mylynh: THANK YOU!
02:05:14 Elizabeth Reiher: Thank you
02:05:16 Alireza: Thanks alex
02:05:22 Natalee: Thank you