At the recent West End Meetup, I noted that WordPress really needed a PHPMyAdmin-like viewer into the WordPress SQL tables. And an attendee chirped "Have you tried ARI Adminer?" No, but now a look see was in order. And lo and behold the ARI Adminer plugin looks and works a lot like PHPMyAdmin as promised: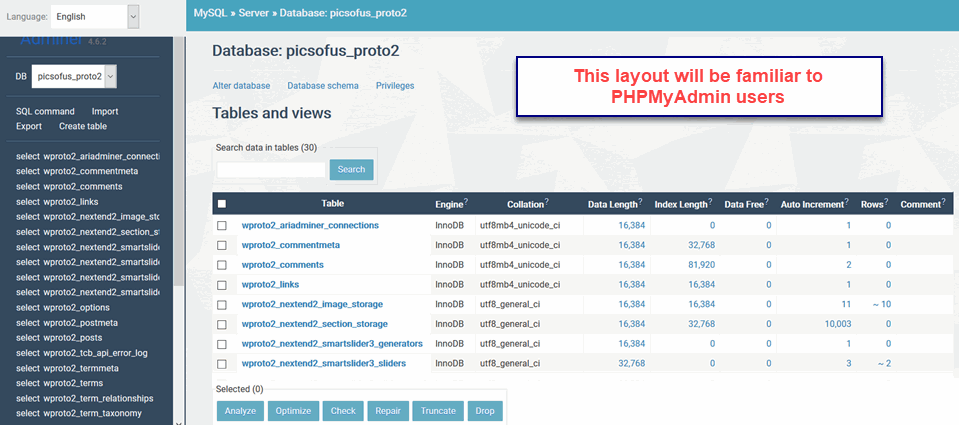 Not only does ARI Adminer have the look and feel of PHPMyAdmin but also many of its commands. In fact, ARI Adminer is so powerful, it has to be shielded from use by DIY WP Newbies for the danger of website devastation.
But ARI Adminer is so useful coupled with Query Monitor plugin for WP database-centered debugging. See here for all the review details. But the important point here is that the West End WP Meetup got off to a great start with many ideas exchanged during and after the Meetup.